FAQ - Frequently Asked Questions
COVID-19
"Georgia COVID-19 Pandemic Business Safety Act" Disclaimer: Any person entering the premises waives all civil liability against this premises owner and operator for any injuries caused by the inherent risk associated with contracting COVID-19 at public gatherings, except for gross negligence, willful and wanton misconduct, reckless infliction of harm, or intentional infliction of harm, by the individual or entity of the premises.
McCranie Plantation strives to provide a safe & enjoyable hunt for all our guests. The health of our staff is closely monitored. No one is allowed to enter the lodge or guide who is exhibiting symptoms of COVID-19 or has come into contact with a COVID-19 positive individual. In return, we ask that you notify us prior to your arrival if you or anyone in your household has been exhibiting symptoms of COVID-19 or has come into contact with a COVID-19 positive individual. If you begin to exhibit symptoms of COVID-19 during your stay with us, you should notify us immediately.
Cleaning & Sanitation: Our lodge will be cleaned & sanitized before & after your stay. We will also clean & sanitize the common areas throughout your stay.
Lodging: Our lodge is set up with 2 bunk-style bedrooms and 1 master bedroom. Each room has its own private bath. While we strive to only have one group at the lodge at a time, due to scheduling, it is possible that you will share the lodge with another group. Our living & dining areas are shared spaces. Masks are provided if you prefer to wear them while in these shared areas. If you prefer fully private lodging, please let us know prior to your arrival so that arrangements can be made.
Meals: Our meals are prepared in the lodge kitchen and served buffet-style. Masks, sanitizer & gloves are available for serving. There is plenty of seating in the dining area so that social distancing can occur. Outside seating can also be made available weather permitting. If you have requested private lodging & also prefer to prepare your own meals, please let us know prior to your arrival.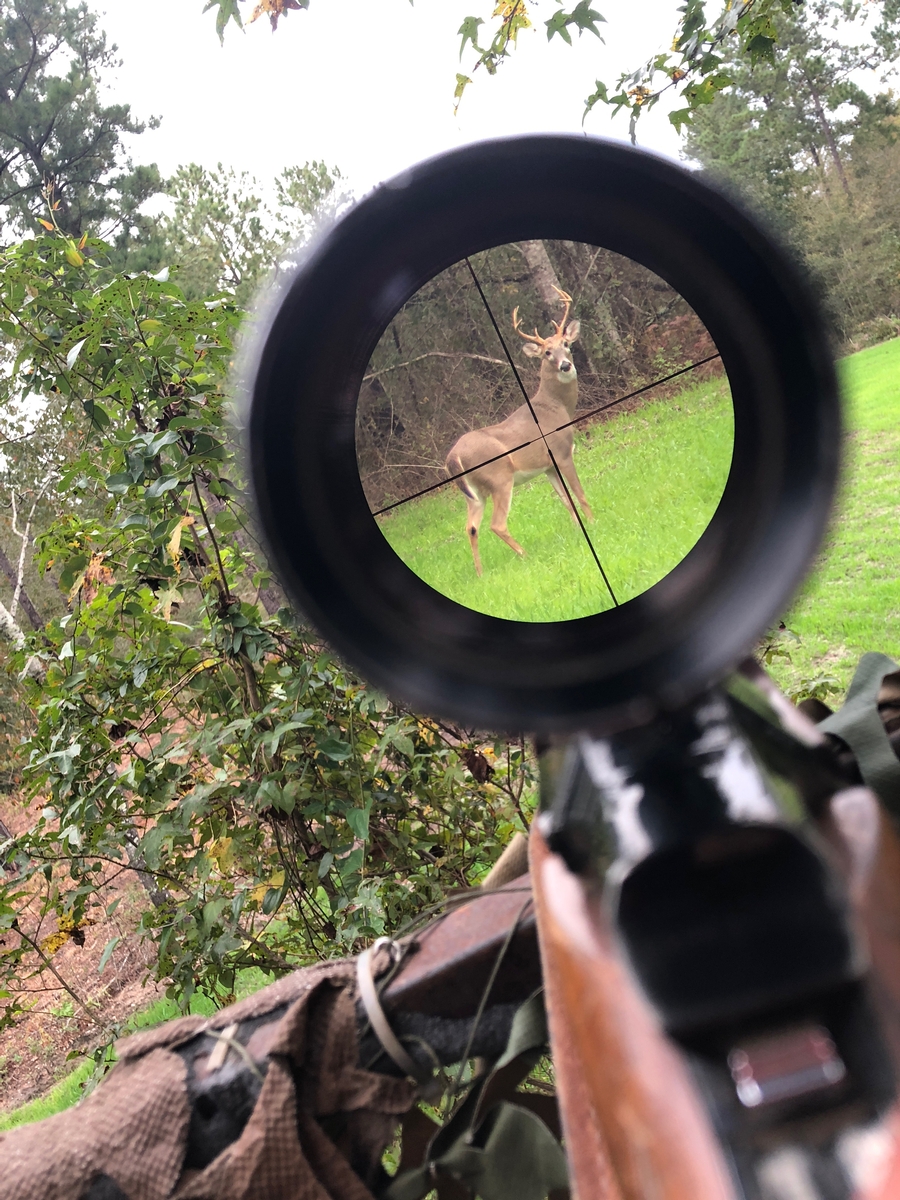 Things to Note
1. Do I need a hunting license? Yes, the Dept of Natural Resources requires all our guests to purchase a hunting license specific to your hunt. For deer, you need to hold a general Hunting License, a Big Game License & a Harvest Record. For quail, you need to hold a Shooting Preserve License. Please visit https://gooutdoorsgeorgia.com/ to purchase prior to your hunt.
2. Do you rent shotguns or sell ammunition? We believe that hunting with a personal gun you are familiar with is the ideal situation. However, we do understand that for unforeseen circumstances, a guest may need to rent a gun. We offer 12- & 20-gauge shotguns for rental. While we do not stock ammunition for retail sale, we do try to keep a limited stock on hand for purchase if a guest finds themselves short on ammo.
3. What should I wear when Quail Hunting? The main piece of advice in the way of clothing that we can offer is a comfortable pair of walking boots that have already been broken in. A blaze-orange vest or cap is recommended. Our guides will be wearing a vest for picking up birds, so a bird pocket is not necessary. Briar pants/chaps are optional.
4. What is the hunter/guide ratio when Quail Hunting? We keep our ratios to 2-3 hunters per guide. If requested, 4 hunters may be allowed, but only 2-3 will be allowed on the ground at one time.
5. Is there a limit on how many birds I can shoot? We do not impose a limit on the number or quail you can kill; nor do we impose Overkill Fees. Regardless of the number shot, Half-day hunts will take home 12 birds per hunter and Full-day hunts will take home 20 birds. Extra birds can be purchased to be released prior to your scheduled hunt. If extra birds are purchased to be released, the same number of extra birds will be prepared for you to take home.
6. Is alcohol allowed? Alcohol is allowed only after the day's hunt has ended. ABSOLUTELY no alcohol is allowed while hunting.
7. What is your tipping policy? Guide tips are not required but are certainly appreciated by our guides.
8. How much ammo do I need to bring? We recommend bringing a minimum of 4-5 boxes of shells when hunting quail or pheasant.