Rustic Pines Sporting Clays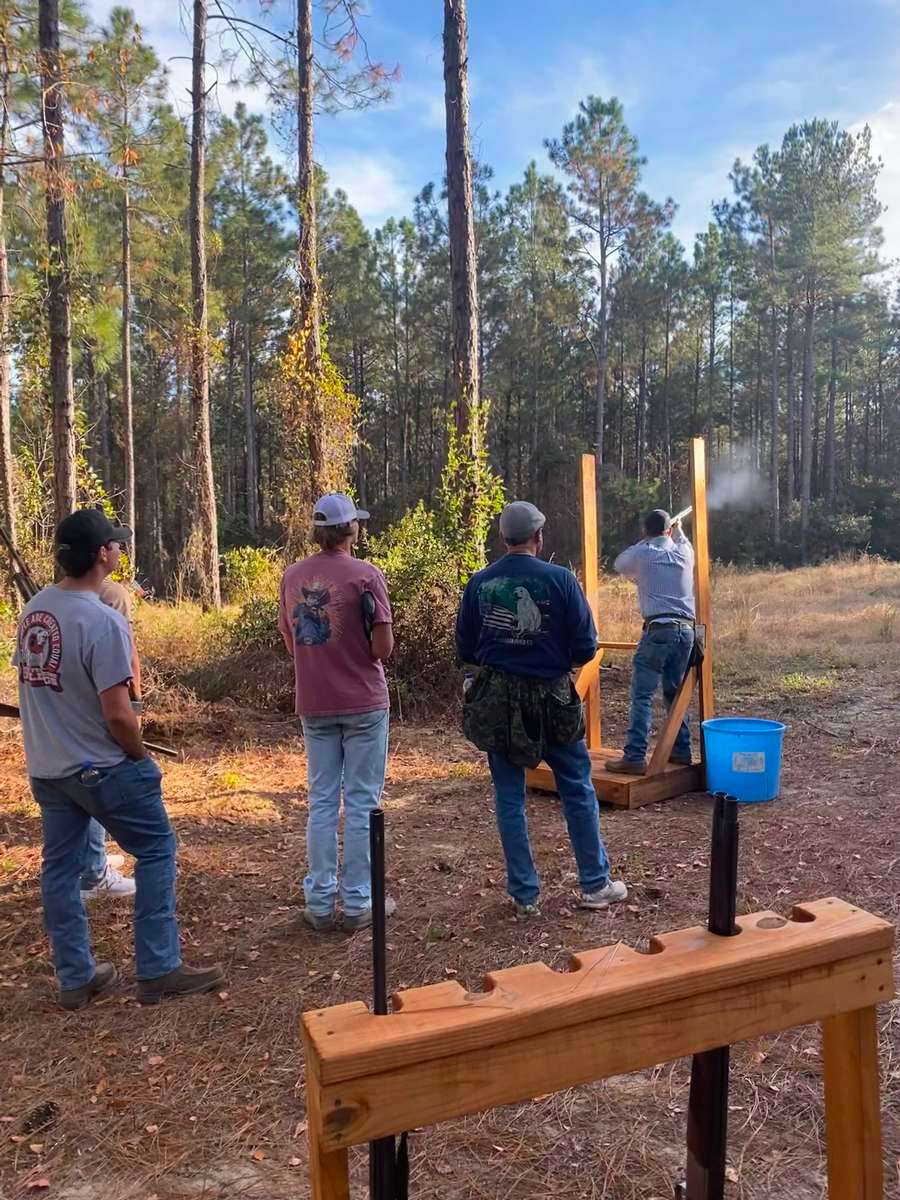 In partnership with McCranie Plantation, Rustic Pines now unites two great aspects of God's great outdoors...wedding bells & shotgun shells!
Rustic Pines Sporting Clays includes a 10-Station Sporting Clays Course, Skeet, and 5-Stand. Sprawling on the backside of the property, our courses are designed for all shooters regardless of shooting ability. Enjoy walking from station to station or bring your own ATV to enjoy a leisurely ride through the pines on our sporting clays course.
At Rustic Pines Sporting Clays, no membership is needed, but reservations are required. Reservations can be made by contacting Brian McCranie.